Agape Student Services was founded in Sydney, Australia with a soul purpose of providing a differentiated and unique service by helping overseas students achieve their highest goals. We are committed in delivering the best quality of service, providing honest and prompt responses, and always looking for continuous improvements.
Our Strength and Promise
Friendly and honest staff who will take care of every student in the best possible way, providing efficient and up to date information to every client on a timely manner.
We encourage feedback and promise to improve our quality of service whenever possible as we strive for total customer satisfaction.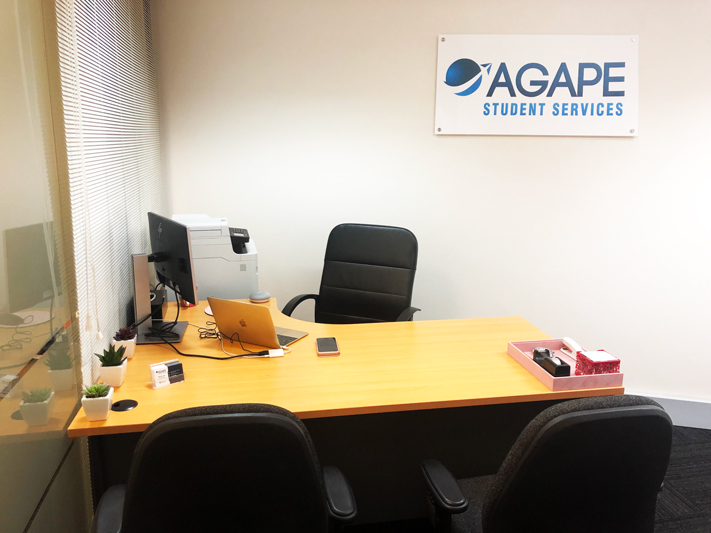 We provide the best advice and support for the following services:
To provide the best support system and consultation services for overseas students when they need it the most. Coming to a new country can be very overwhelming, we are here to ease the student into this transaction, removing the burden of paperwork.
We pride ourselves in providing honest and true heartedly as well as professional service, every student is important to us, and we want to help every individual reach their goals.
Their success is our success.
Agape Student Services' main goal is to be the best. We strive to be the number one consultancy/agency by providing affordable and most important, quality consulting services and have pride in knowing our honesty is yet to be beaten.