High School Programmes in Australia
High School Programmes Abroad. Who has never watched at least one of the many movies that happens inside a high school?
Modern structures, support to sport and arts are some of the factors that draw attention in these schools.
Studying for a semester or a year in a high school in Australia has become increasingly common among teenagers all over the world, and is a very enriching program and cost-effective, where in addition to learning English you will be immersed in a different culture and constantly outside your comfort zone which both will positively impact your growth as a human being.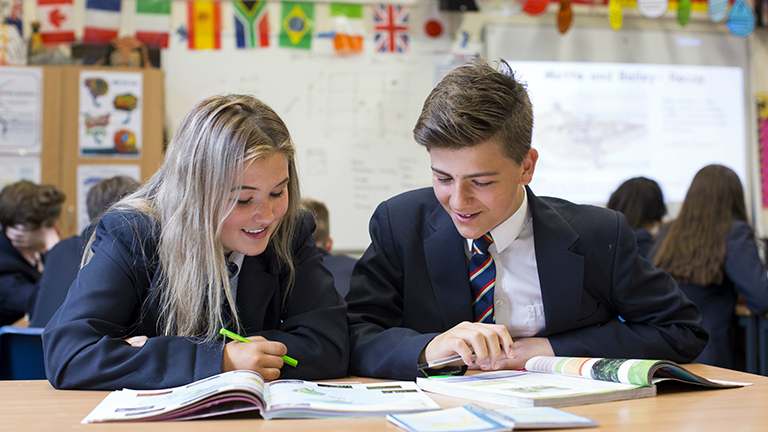 Australian schools do more than just educate students. They prepare them for life − developing communication skills, self-discipline and respect for themselves, their peers and their world. Schools offer a broad curriculum in the key learning areas – English, mathematics, studies of society and the environment, science, arts, Languages Other Than English (LOTE), technology, health and physical education. They also believe strongly in the benefits of a rounded education – including the teamwork, self-expression and personal development that happen outside the classroom.
In Australia, students will enjoy a diverse learning environment that is as personally enriching as it is educational, and develop the skills and qualities needed in a changing world.
Why should you study in High School in Australia?
The Australian High School programme presents a number of advantages that are not present in other overseas exchange programs.
One of the main advantages is the very close contact with the local culture and language in addition to the high possibility of the student meeting and making friends with other foreign students. However, the percentage of foreign students in a high school usually is not that high. Contact with native students and the family where you will be staying is the ideal opportunity to get to know the culture closely and practice the language without foreign influence (which is common in language courses abroad).
In the vast majority of high school programmes in Australia are offered modern technological resources and strong support to practice sports and arts, with high-quality sports centres and theatres.
Find out below more reasons why you should go to Australia and enrol into an Aussie high school: